2nd Annual New Jersey Clean Communities Delaware River Cleanup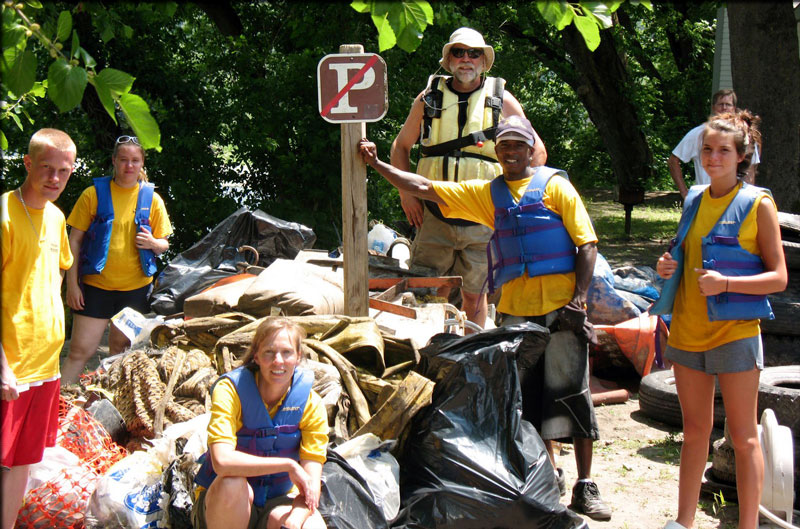 Please join us in keeping our Delaware River Clean and Pristine on September 21 from 8:30 am-11:30 am. 
Cleanups will take place both along the shore and in canoes and kayaks.
Shore-based cleanups will be at the following locations:
Kingwood Cooley Property, 2876 River Drive, Frenchtown, NJ 08825, (Shoreline Cleanup)
Register for Kingwood Shoreline Cleanup
Bulls Island Recreation Area, 2185 Daniel Bray Highway, Stockton, NJ 08559 (Shoreline Cleanup)
Shoreline Cleanup Crew for Bulls Island is now full.
Please register for Kingwood or Holcombe Jimison Farmstead instead!


Holcombe Jimison Farmstead, 1605 Daniel Bray Hwy, Lambertville, NJ 08530 (Land-Based Cleanup Only)
Register for Holcombe Jimison Farmstead Shoreline Cleanup
Boat-based cleanup will be at the following location:
Restrictions for boat-based cleanups: 
Boat-based cleanup participants must be 18 years of age or older.
Participants must have prior boating experience and wear a PFD during the cleanup. Canoes and PFD's will be provided.
On-water boat cleanup will be limited to 12 paddlers.
Clean up time will be from 8:30 to  12:30.
We will be hosting a complimentary pizza lunch at 12:00 at each meeting location as a thank you for your time and dedication. 
What to wear/bring: 
Long pants, sturdy footwear, insect repellent 
Gloves will be provided but you may wish to have sturdier ones. 
Complimentary Clean-up tee shirt will be provided!
All volunteers must sign a Volunteer Cleanup Waiver; please print out, complete, and sign waiver below for each participant and bring with you to the cleanup. 
Download Printable Waiver here.
Blank waivers will also be available on the day of the cleanup.