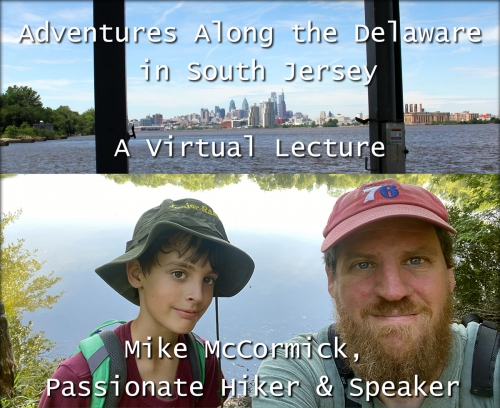 Monday, December 14 at 7:00 PM
Free and Open to the Public.
Preregistration Required.
Offered by the Delaware River Greenway Partnership.
When it comes to the amazing outdoors in NJ, South Jersey is overlooked. This is a shame with the many phenomenal areas to hike and explore, from the Pine Barrens to the Bayshore, to the Shore. The Delaware River, in particular, with its pockets of green and centuries of history, has some absolute gems. Speaker Mike McCormick has spent the last seven years exploring South Jersey and will share some of his favorite parks along the Delaware, including a sneak peek at Petty's Island Preserve, scheduled to open in 2021.
Mike is the founder and head writer at South Jersey Trails, a website documenting the 200+ trails, including parking, maps, trailheads, pictures, etc., he has explored with the steady stream of stuffed animals that his four children have dropped along the way. In addition to running a website, he oversees a Boy Scout Troop, a Cub Scout Pack and even manages to have a job - he teaches elementary school. After features in the Philadelphia Inquirer, South Jersey Magazine, and The Sun Papers, Mike has a following of 16,000 fellow hikers.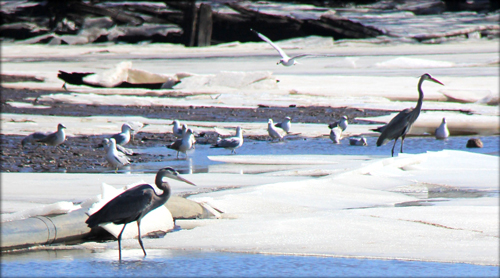 This talk, one in a series, open to the public and free of charge, is sponsored by the Delaware River Greenway Partnership, (DRGP), about different aspects of the cultural, recreational, and natural heritage of the Delaware River. An environmental nonprofit, DRGP supports the Delaware River Scenic Byway, the Lower Delaware Wild & Scenic River River, the Delaware River Water Trail, and the Delaware River Heritage Trail.
To register go to: https://outdoors.zoom.us/meeting/register/tJMkc-mgqD0iEtzfc1q7LTNxeyl-7Xwa3aNi. After registering, meeting link information will appear below the lecture description. Registrants will also be emailed a confirmation and meeting reminders.